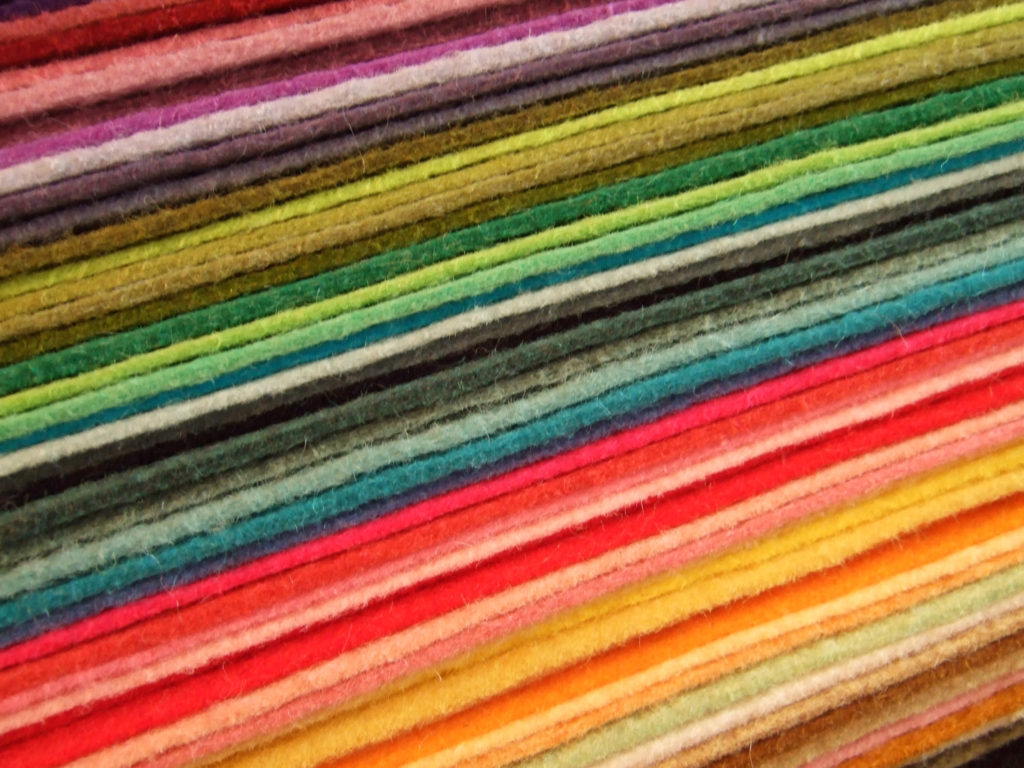 WOOL FELT
Felt is a non-woven cloth that is produced by matting, condensing and pressing fibers. While some types of felt are very soft, some are tough enough to be used in the construction industry. 
Felt can also be made from a variety of materials two examples we like are renewable sheep wool and recycled PET (Polyethylene terephthalate) waste. 
We have used sheep wool felt to make our famous Bloom lamp.